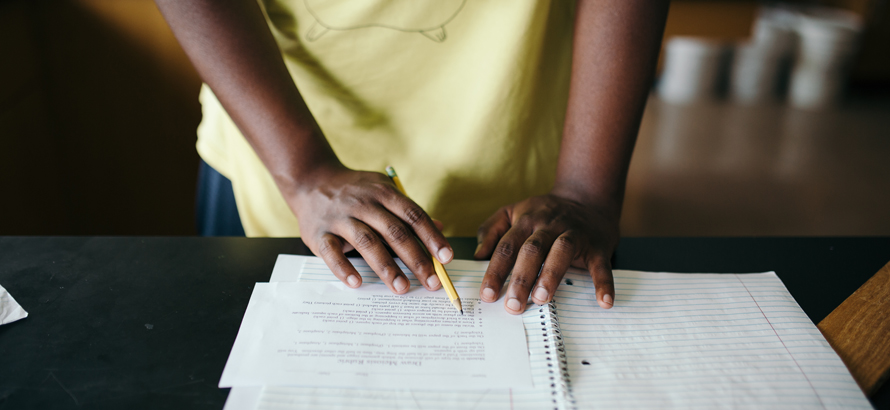 Welcome To THE

8th Grade Academy

The Eastpointe Middle School 8th Grade Academy provides a year-long transitional program to prepare students for success in high school. The school-within-a-school concept provides students with access to expanded advanced and elective course offerings.

In addition to strong academic offerings, students at the 8th Grade Academy have the opportunity to participate in student council, National Junior Honor Society, sports, and more.

The Eastpointe Secondary Campus Parent/Community Advisory Committee is hosting a pair of parenting workshops on April 10 and May 1. See this invitation for more information.
8th Grade Academy Calendar
8th Grade Academy Calendar

‹

April

2018

›

S
M
T
W
T
F
S
1
2

Apr 2

NO SCHOOL - Spring Break

District Calendar

This event has a Google Hangouts video call. Join: https://plus.google.com/hangouts/_/eastdetroit.org/no-school?hceid=ZWFzdGRldHJvaXQub3JnXzBkdXZzdWlkbzFkNjVzMmNjazRqZWNrbmM0QGdyb3VwLmNhbGVuZGFyLmdvb2dsZS5jb20.34fctatdr431jafc9h1be5n1m6&hs=121

3

Apr 3

NO SCHOOL - Spring Break

District Calendar

This event has a Google Hangouts video call. Join: https://plus.google.com/hangouts/_/eastdetroit.org/no-school?hceid=ZWFzdGRldHJvaXQub3JnXzBkdXZzdWlkbzFkNjVzMmNjazRqZWNrbmM0QGdyb3VwLmNhbGVuZGFyLmdvb2dsZS5jb20.34fctatdr431jafc9h1be5n1m6&hs=121

4

Apr 4

NO SCHOOL - Spring Break

District Calendar

This event has a Google Hangouts video call. Join: https://plus.google.com/hangouts/_/eastdetroit.org/no-school?hceid=ZWFzdGRldHJvaXQub3JnXzBkdXZzdWlkbzFkNjVzMmNjazRqZWNrbmM0QGdyb3VwLmNhbGVuZGFyLmdvb2dsZS5jb20.34fctatdr431jafc9h1be5n1m6&hs=121

5

Apr 5

NO SCHOOL - Spring Break

District Calendar

This event has a Google Hangouts video call. Join: https://plus.google.com/hangouts/_/eastdetroit.org/no-school?hceid=ZWFzdGRldHJvaXQub3JnXzBkdXZzdWlkbzFkNjVzMmNjazRqZWNrbmM0QGdyb3VwLmNhbGVuZGFyLmdvb2dsZS5jb20.34fctatdr431jafc9h1be5n1m6&hs=121

6

Apr 6

NO SCHOOL - Spring Break

District Calendar

This event has a Google Hangouts video call. Join: https://plus.google.com/hangouts/_/eastdetroit.org/no-school?hceid=ZWFzdGRldHJvaXQub3JnXzBkdXZzdWlkbzFkNjVzMmNjazRqZWNrbmM0QGdyb3VwLmNhbGVuZGFyLmdvb2dsZS5jb20.34fctatdr431jafc9h1be5n1m6&hs=121

7
8
9
10

Apr 10

High School State Testing Day

Eastpointe High School

NO SCHOOL for 8th, 10th, & 12th grade students

9th and 11th grade students - 1/2 Day for Testing

6:00 PM to 7:30 PM

Parenting Workshop

Eastpointe High School Media Center

Eastpointe High School

11

Apr 11

High School State Testing Day

Eastpointe High School

8th grade student report 12:30pm to 3:22pm

9th grade students ONLY - NO SCHOOL

10th and 11th grades report at normally scheduled time

12th grade student report 12:30pm to 3:22pm

Late Start for Students - 1 hour

District Calendar

Teacher Professional Learning Communities Student report to school 1 hour later than the normally scheduled start time. This event has a Google Hangouts video call. Join: https://plus.google.com/hangouts/_/eastdetroit.org/late-start-for?hceid=ZWFzdGRldHJvaXQub3JnXzBkdXZzdWlkbzFkNjVzMmNjazRqZWNrbmM0QGdyb3VwLmNhbGVuZGFyLmdvb2dsZS5jb20.162tbt79m90o227dgqgfb66is6&hs=121

12
13
14
15
16
17
18

Apr 18

Late Start for Students - 1 hour

District Calendar

Teacher Professional Learning Communities Student report to school 1 hour later than the normally scheduled start time. This event has a Google Hangouts video call. Join: https://plus.google.com/hangouts/_/eastdetroit.org/late-start-for?hceid=ZWFzdGRldHJvaXQub3JnXzBkdXZzdWlkbzFkNjVzMmNjazRqZWNrbmM0QGdyb3VwLmNhbGVuZGFyLmdvb2dsZS5jb20.162tbt79m90o227dgqgfb66is6&hs=121

19
20
21
22
23
24
25

Apr 25

Late Start for Students - 1 hour

District Calendar

Teacher Professional Learning Communities Student report to school 1 hour later than the normally scheduled start time. This event has a Google Hangouts video call. Join: https://plus.google.com/hangouts/_/eastdetroit.org/late-start-for?hceid=ZWFzdGRldHJvaXQub3JnXzBkdXZzdWlkbzFkNjVzMmNjazRqZWNrbmM0QGdyb3VwLmNhbGVuZGFyLmdvb2dsZS5jb20.162tbt79m90o227dgqgfb66is6&hs=121

26

Apr 26

9:00 AM to 11:00 AM

Gleaners Community Food Bank + School Food Mobile

Eastpointe Middle School, Kelly Rd, Eastpointe MI

District Calendar

This event has a Google Hangouts video call. Join: https://plus.google.com/hangouts/_/eastdetroit.org/gleaners?hceid=ZWFzdGRldHJvaXQub3JnXzBkdXZzdWlkbzFkNjVzMmNjazRqZWNrbmM0QGdyb3VwLmNhbGVuZGFyLmdvb2dsZS5jb20.6dqcn764a7bq237b7g09k38rj0&hs=121

27
28
29
30
Upcoming Events
Late Start for Students - 1 hour

Apr 25

District Calendar

Teacher Professional Learning Communities Student report to school 1 hour later than the normally scheduled start time. This event has a Google Hangouts video call. Join: https://plus.google.com/hangouts/_/eastdetroit.org/late-start-for?hceid=ZWFzdGRldHJvaXQub3JnXzBkdXZzdWlkbzFkNjVzMmNjazRqZWNrbmM0QGdyb3VwLmNhbGVuZGFyLmdvb2dsZS5jb20.162tbt79m90o227dgqgfb66is6&hs=121

Gleaners Community Food Bank + School Food Mobile

Apr 26

9:00 AM to 11:00 AM

Eastpointe Middle School, Kelly Rd, Eastpointe MI

District Calendar

This event has a Google Hangouts video call. Join: https://plus.google.com/hangouts/_/eastdetroit.org/gleaners?hceid=ZWFzdGRldHJvaXQub3JnXzBkdXZzdWlkbzFkNjVzMmNjazRqZWNrbmM0QGdyb3VwLmNhbGVuZGFyLmdvb2dsZS5jb20.6dqcn764a7bq237b7g09k38rj0&hs=121

Parenting Workshop

May 1

6:00 PM to 7:30 PM

Eastpointe High School Media Center

Eastpointe High School

Late Start for Students - 1 hour

May 2

District Calendar

Teacher Professional Learning Communities Student report to school 1 hour later than the normally scheduled start time. This event has a Google Hangouts video call. Join: https://plus.google.com/hangouts/_/eastdetroit.org/late-start-for?hceid=ZWFzdGRldHJvaXQub3JnXzBkdXZzdWlkbzFkNjVzMmNjazRqZWNrbmM0QGdyb3VwLmNhbGVuZGFyLmdvb2dsZS5jb20.162tbt79m90o227dgqgfb66is6&hs=121